i3 Systems regularly participated in public forums to talk about how organizations can make better use of the data available to them. Most such conversations cover a wide range of topics but central to all these discussions is the business concept that better performance is achieved when resources can be leveraged. These i3 Videos and i3 Podcasts are posted here in support of our customers and future customers as they look for ways their organizations can achieve more.
Video/Audio
In late March 2020, Jerry Power sat down with Andrew Gottlieb from the the School for Humanity to talk about the Internet of Things and how such technologies are changing the way we work and the way we live our lives.
On Sunday October 25, 2020, Jerry Power (I3 Systems) and Ryan Kurtzman (City of Long Beach) presented at the Data Con LA 2020 virtual conference. The session was entitled "Management of Data Communities" and it covers (1) the efforts of Long Beach to make their city even smarter and (2) i3's efforts to create an infrastructure support system that would support the Long Beach Vision.
On October 29, 2020, Jerry Power (I3 Systems) was joined with Renil Paramel (Strategy of Things), Jon Walton (County of San Mateo), Dominic Papa (Arizona Commerce Authority's Smart State Initiative, Danielle Hughes (Tahoe Transportation District, and Joyce Edson (City of Los Angeles) to discuss their efforts under NIST's Global Cities Team Challenge to advance government data processing systems in the western region of the United States.
Jerry Power (I3 Sytems), Glenn Ricart (US Ignite), Heidi Lengdorfer (Alaska Department of Health and Social Services, Heather Crondahl (Open Government Strategist), Raimundo Rodulfo (City of Coral Gables), and Lan Jenson (Adaptable Security) participated in a panel to consider Regional Data Sharing Issues at the GCTC Smart Regions Innovation, Recovery, and Resilience Virtual Workshop.
Digi.City Interview from July 23, 2020. In July 2020, the team from Digi.City sat down with Amanda Daflos (Chief Innovation Officer for the City of Los Angeles) and Jerry Power to discuss innovation, data, and smart cities The City's need for innovation and data has always been clear but the pandemic of 2020 has heightened the criticality of the issue and is accelerating change throughout Los Angeles as well as other cities.
2020's TV Interview from June 12, 2020. In June of 2020, Jerry Power sat down with 2020s TV to consider the nature and importance of real time data to the modern business. It is easy and accurate to say that successful companies are data driven but the critical differentiating factor is how successful companies use data.
TIE SoCal Interview from May 29, 2020. In May of 2020, we sat down with TIE SoCal to talk about the I3 Vision, its history, and the experiences of I3 Systems as we move to commercializing a network centric approach to building data communities from independent participants interested in breaking down the data silos that unleash the value of real-time data.
An Introduction to I3. A tutorial session that explains the Internet-of-Things and puts a context around the importance of this technology. The City and County of Los Angeles serve as a backdrop to illustrate the impact IoT technology will have on Smart-Cities seeking to effectively serve their citizens in a digital world.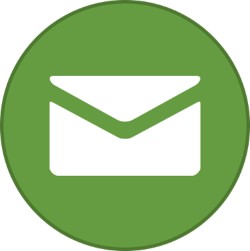 Send us an email if you are interested in having our newsletter sent directly to you.